Where is Sung Sot cave? 
Sung Sot Cave locates on Bo Hon Island, toward the northwest Halong Bay, about 15 km south-east of Tuan Chau Marina. To reach the cave, you have to climb up 100 or so steps to the entrance of Sung Sot Cave. The grotto covers 10,000 square meters.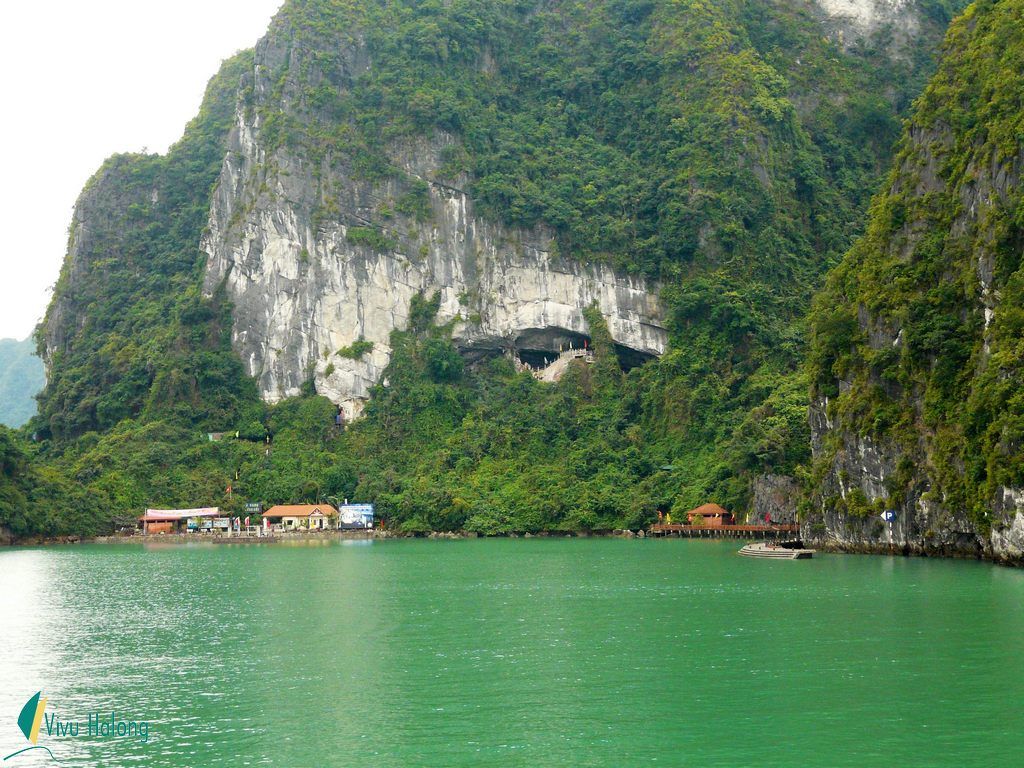 What to explore in Sung Sot cave? 
Inside the cave, it separates into two caverns; the first cavern is smaller connected by a small passageway to the giant cavern. The entire cave is unique with stalactites and stalagmites in a different formation. 
The first cavern of Sung Sot Cave is around 30 meters high, ten steps down from the mouth of the cave. The caverns amaze you with a various number of stalactites, stalagmites and unique rock formation. 
The second cavern big enough to have 1000 people getting in at one time, you need to spend up to 30 minutes to take a look around the stone cave. It is unique that this cavern gives tourists a view of the cave from different angles, and the light from outside to create a magical world. 
The visit ends up when you reach the viewing point to have a panoramic view of Halong Bay and sailing boats around.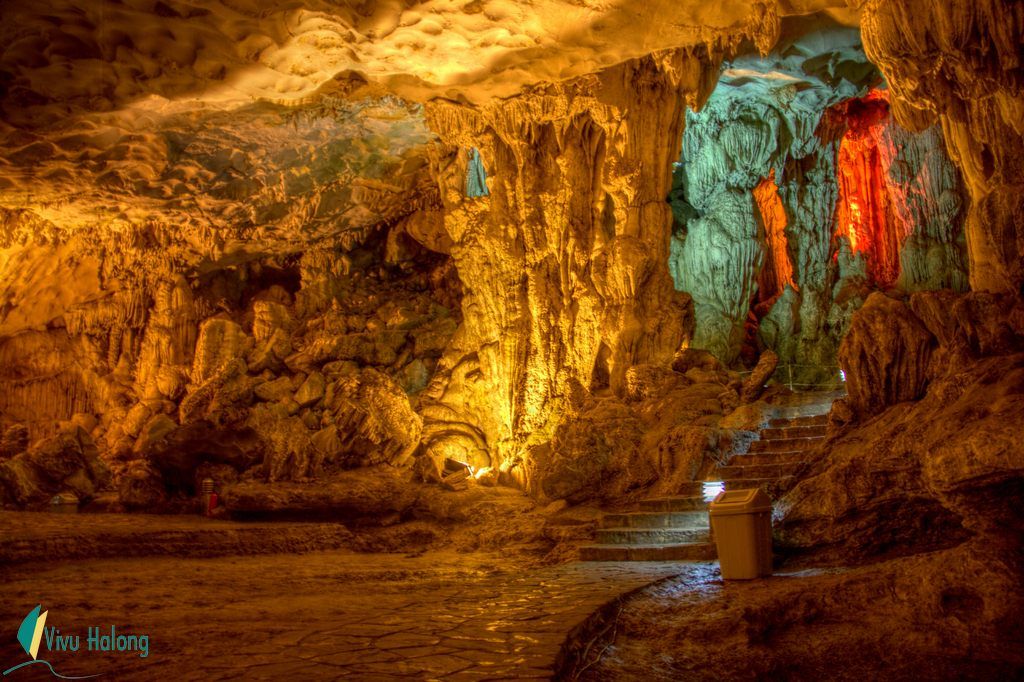 How to visit Sung Sot cave? 
Sung Sot cave could include in tour program of a day tour (6-hour journey) or overnight cruise in Halong Bay cruise route and worth a morning or afternoon visit. 
Cruises include visit to Sung Sot cave 
Paradise cruise
Indochina Sails
Bhaya cruise
More cruises and deals of Halong Bay tours at: https://vivuhalong.com/en/cruise-type/luxury-cruise/