Where is Thien Canh Son cave 
Thien Canh Son cave is in Hon Co island, Cong Do area (Bai Tu Long Bay), you will climb up to 100 steps to reach the entrance of the cave. The cave location on map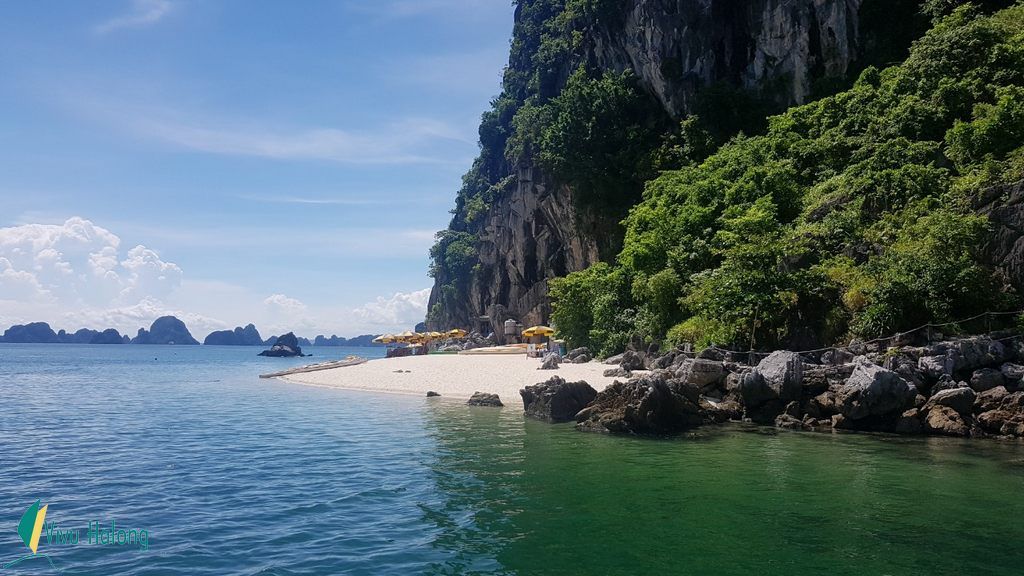 What to explore in the cave? 
Getting up to the entrance of Thien Canh Son cave, it offers a panoramic view of Bai Tu Long Bay. The viewing point is not as high as the one in Titov island, but it is worth taking photos with sandy beaches, green water, and sailing boats in the scenery.  
Inside the cave, there are two caverns connected by a small passageway, and each cavern has unique stalactites and stalagmites that you will be amazed. The cave has been formed for thousands of years to create unique natural rock formations. The visit to the cave can last for 30 – 45 minutes. Read more reviews on TripAdvisor 
Dining in Thien Canh Son cave used to be operated by Indochina Junk, but it has been stopped to preserve the natural caves.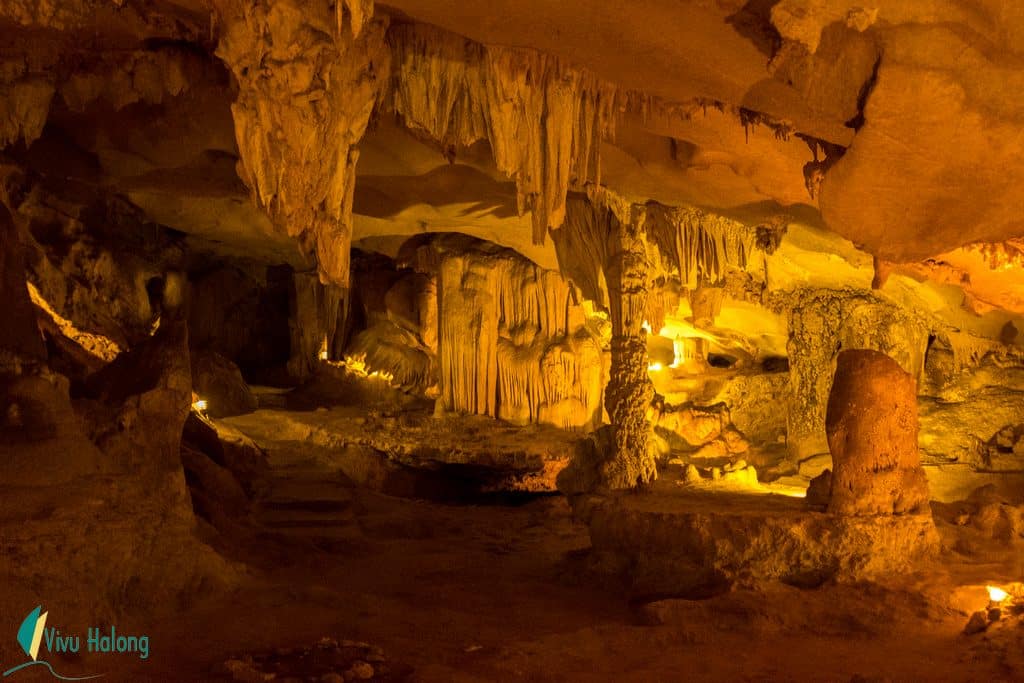 How to get there
The visit to Thien Canh Son cave could be included in a day cruise or overnight cruise following the Bai Tu Long Bay cruise route. The main boat cruises to the anchorage area then you will be transferred by a tender boat to the cave.
From here, you climb up to 100 steps to the entrance of the cave. The entrance to the cave is small, and you'll need to take care so as not to hit your head on the low doorway, and then follow the downward path into the first cavern. In each cavern, you will listen to local folklore from tour guides while exploring stalactites and stalagmites in different sizes and rock formations.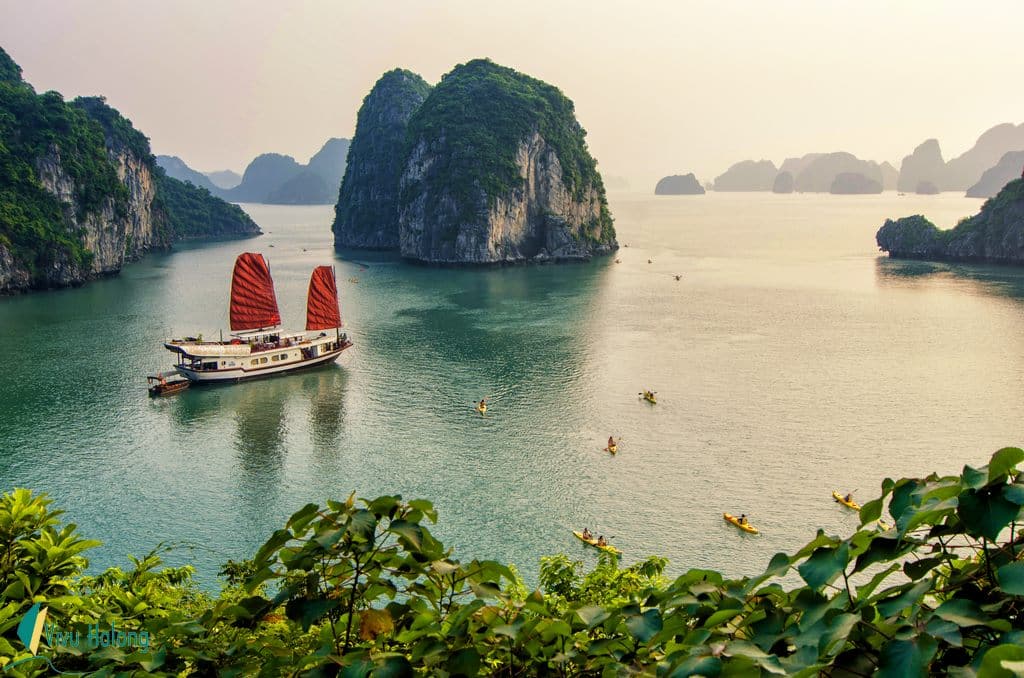 Cruise vessels that include Thien Canh Son visit in its cruise schedule 
There are some tour operators that offer a day cruise and overnight tour package to Bai Tu Long Bay, where you can take a visit to Thien Canh Son cave.
Indochina Junk 

Signature Cruise

Swan cruise 

Treasure Junk