Where is Bright and Dark cave? 
Lying on the border of Halong Bay, Bai Tu Long Bay, and Lan Ha Bay, near Cat Ba National Park, you will find two extraordinary caves where limestone mountains meet the sea to create a unique combination of nature: Bright and Dark Caves. Formed by a group of islets, these caves are above the sea via a 4-meter-wide, 100-meter-long, and 3-meter-high.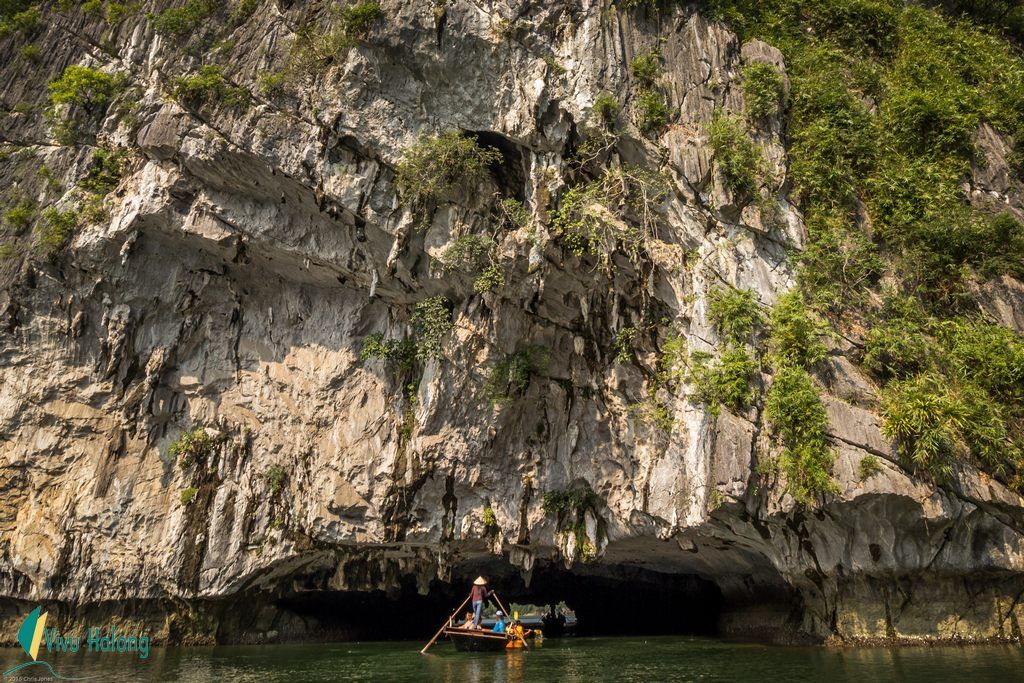 What to explore 
While exploring the cave, the best way is to do kayaking or local bamboo boat rowing through the water cave. While the Bright Cave is always available and easy to reach, the Dark Cave can be swallowed by the tide and could not visit in certain days. Getting inside the caves by kayak, you will be amazed by the limestone islets when exploring each corner of the cave. Then you discover a serene round lake surrounded by lush trees and steep stone cliffs.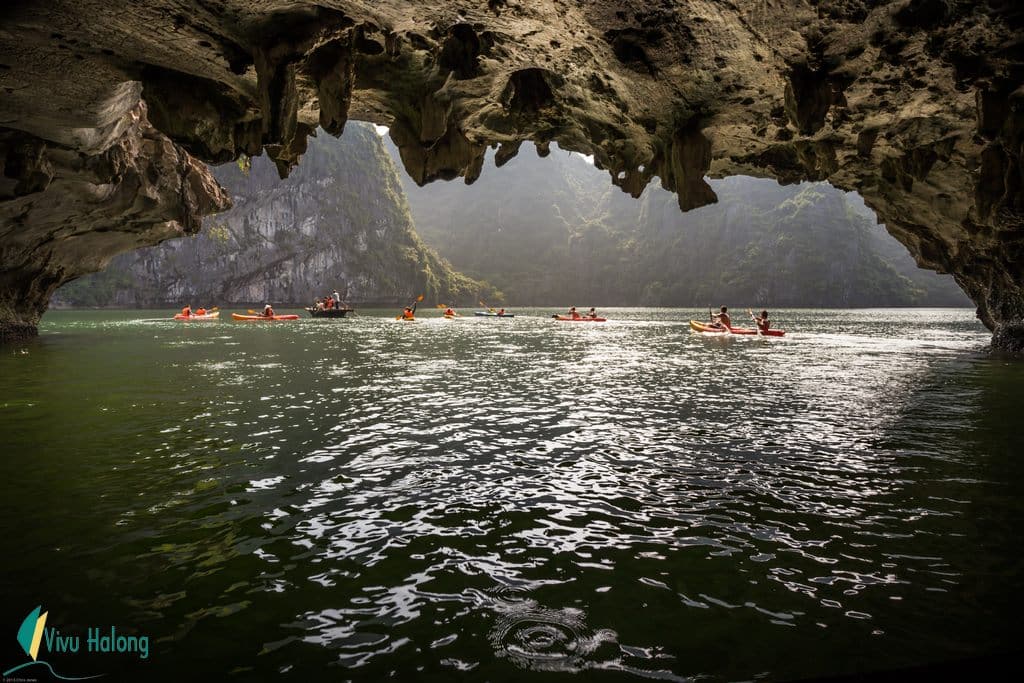 How to get there 
The visit to Bright and Dark cave could be included in a day cruise or overnight cruise on Lan Ha Bay.  
The cruises include Bright and Dark cave in their cruise itinerary
---